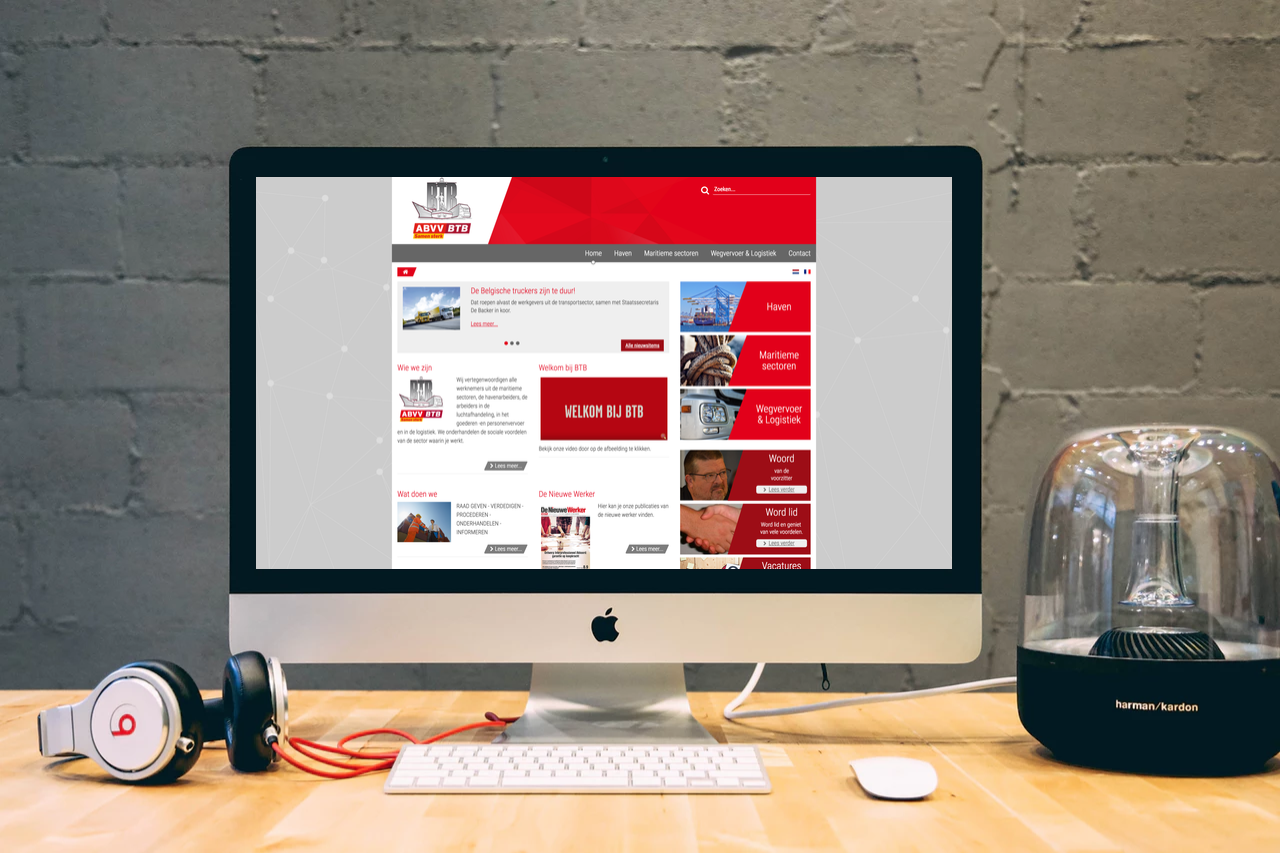 BTB-ABVV Launched
BTB-ABVV is a union that takes cares of 3 main sectors in Transport & Logistics, Maritime and Ports. For several years we have provided support (unhacking, problem solving) to them.
Recently they decided to do a complete make-over of their website.
Design, structure, hosting, translations, ... All was done with a small taskforce where BTB-ABVV and Joombiz combined forces. The new website runs the latest Joomla! version in multilingual core setup, with several extensions, such as : newsletter, forms, custom plugins, gallery, ...
As we delivered the new website, the client decided to also move all domains and hosting to us.